Customisable conversations
Build and automate the conversation between you and your customers in the way that you want it.
Without coding, integrate the most widely used platforms.
Let your business be available through automated responses whenever your customers need it.
Let AI do the chatting
Easy, automated and ready for the future
Engage your customers with AI
Create an AI-powered messaging experience for your customers
Engage
Select from a multitude of different channels to get your message across.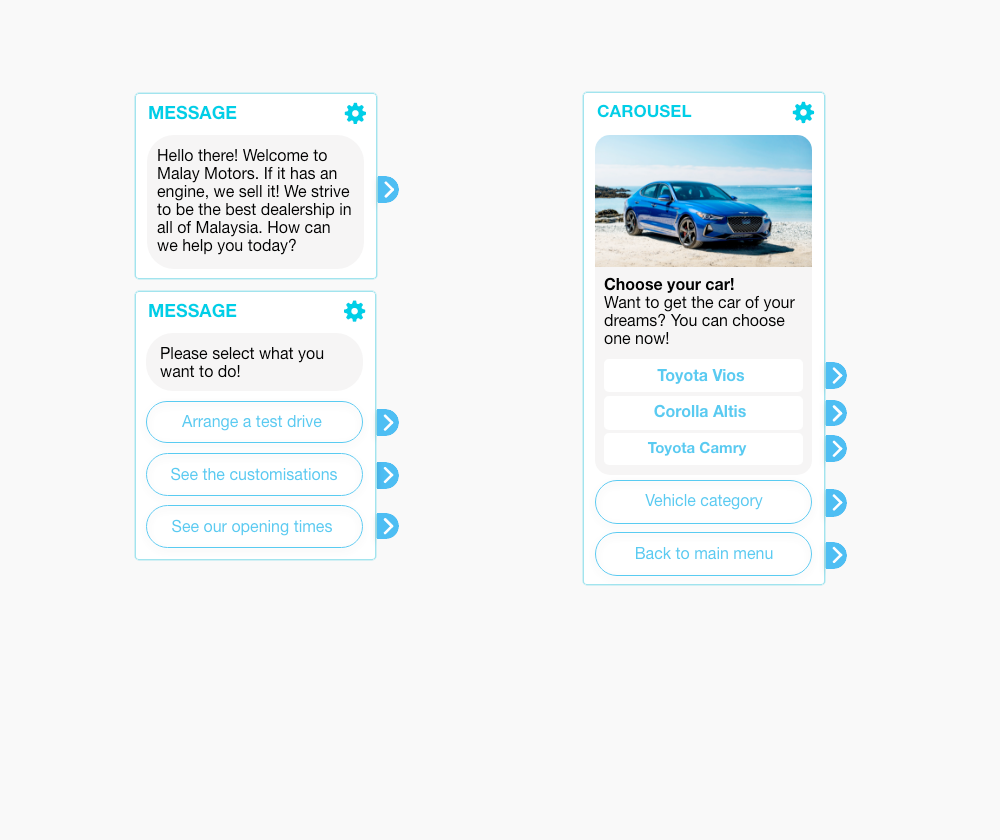 Design mobile experiences
Create personalised, elegant chat experiences for customer interactions.
Engage with your customers across multiple platforms with AI messaging.
Because together we will make a difference.
Get what you pay for! No hidden costs, no surprises. We offer flexible and up-to-date pricing for all products.
Our support team is there for you! Our team of experts is working 24/7 to offer you personalized support in minutes.
Communicate on a global scale! Our service knows no borders, as we work closely with providers from all over the world.
Truly Asia! Having built strong relationships with companies in the Far East, we are proud to have offices in one of the largest business hubs in the world.
Encourage entrepreneurship
Growth mindset! We value entrepreneurship, initiative and we love inspiring others to do better. We love to see your business grow.